31st October 2020
Make your own Christmas decorations with our new kit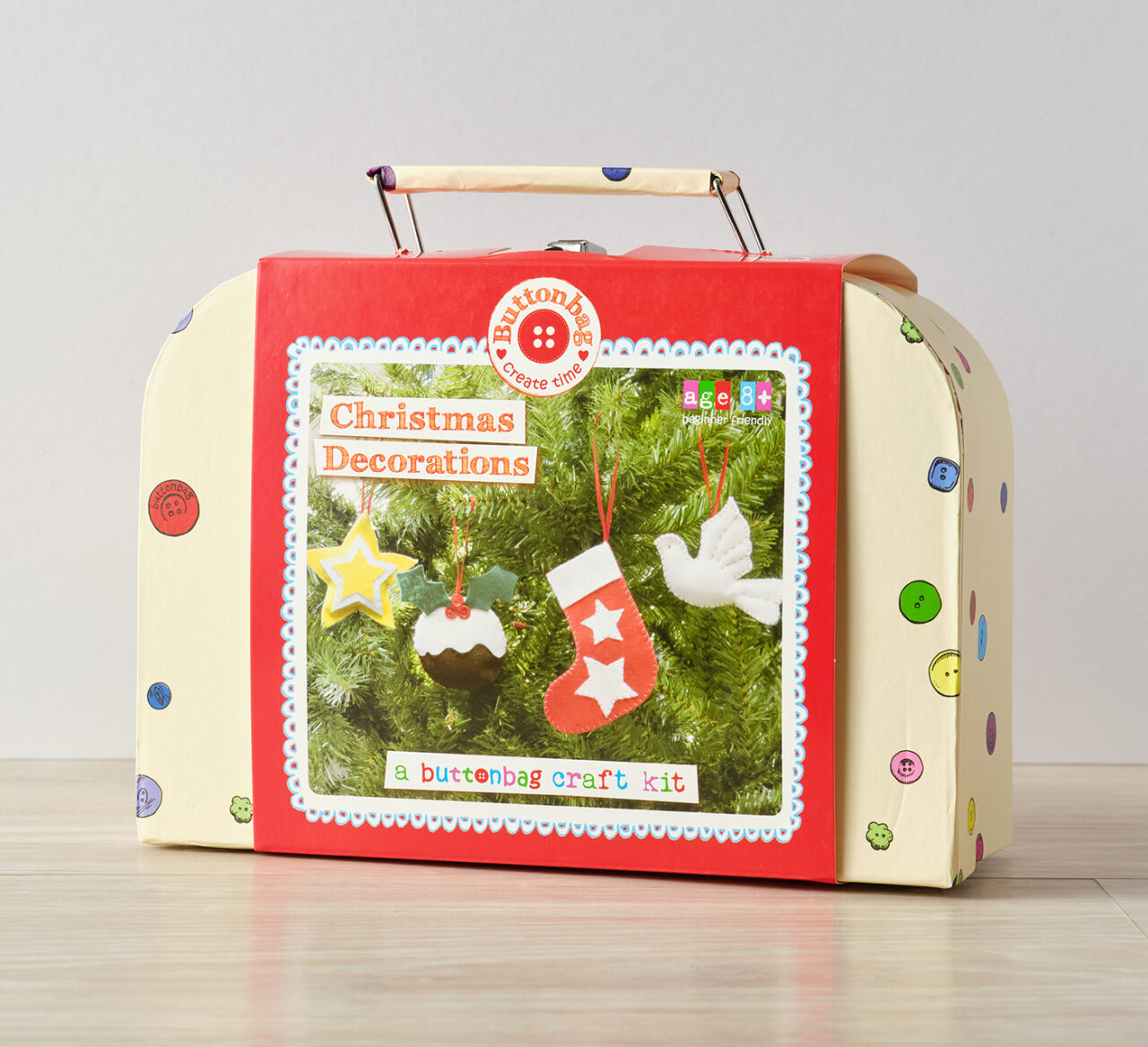 With a different kind of Christmas likely this year, why not hunker down and make your own decorations with our new suitcase kit. Containing everything you need to make four fantastic festive decorations which are bound to adorn your tree for years to come; a little stocking, a dove, a star and a pudding (complete with holly and button berries!) All packed into a lovely suitcase.
Pre-cut shapes make this easy for beginners and more experienced sewers alike. A perfect activity for all the family.
Buy the Christmas Decorations kit here.