22nd November 2016
How to use a Pompom maker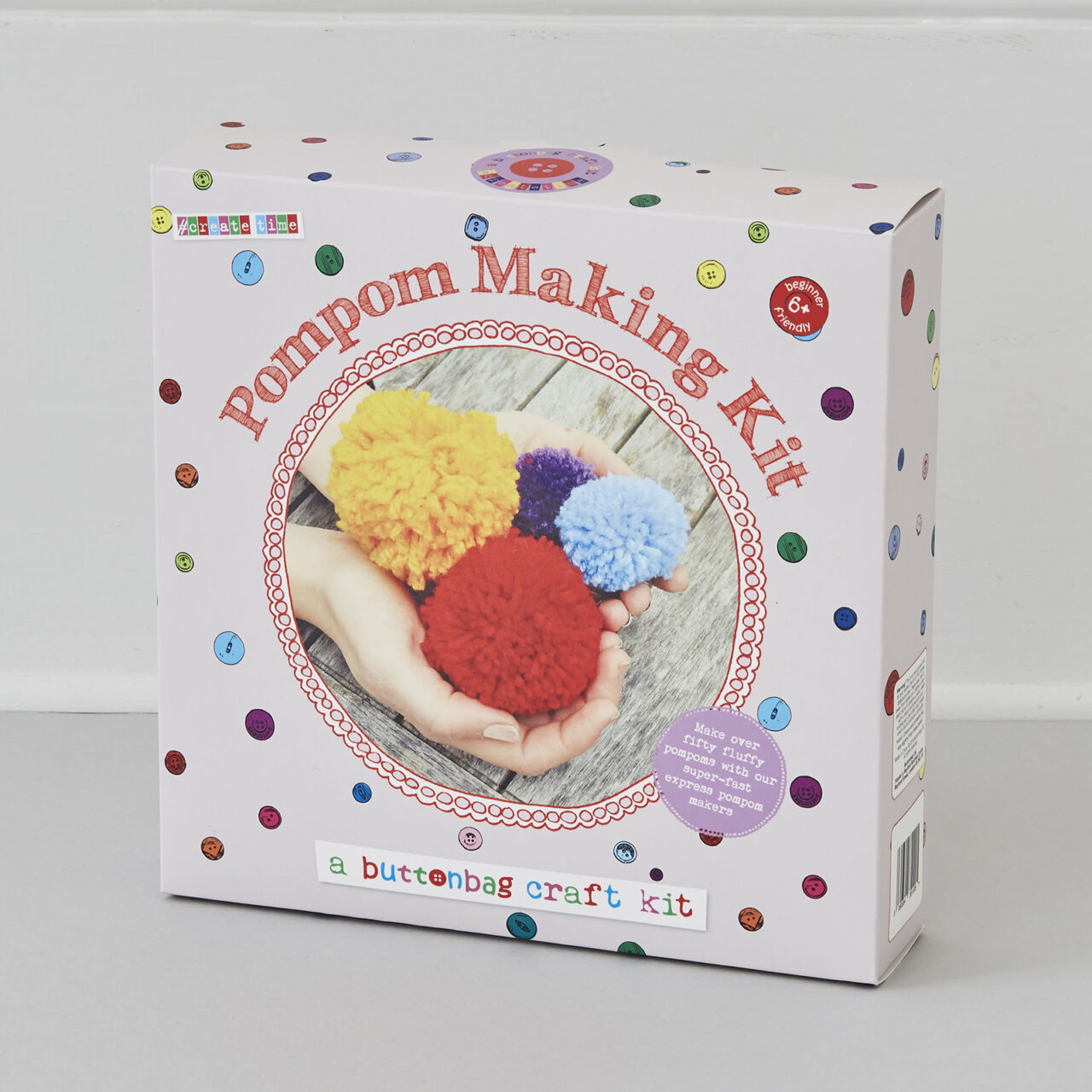 Remember making pompoms as a child? Remember pushing the wool through an ever-decreasing circle in two pieces of card under the watchful eye of Great Auntie Mabel while wondering if Ski Sunday was ever going to actually finish?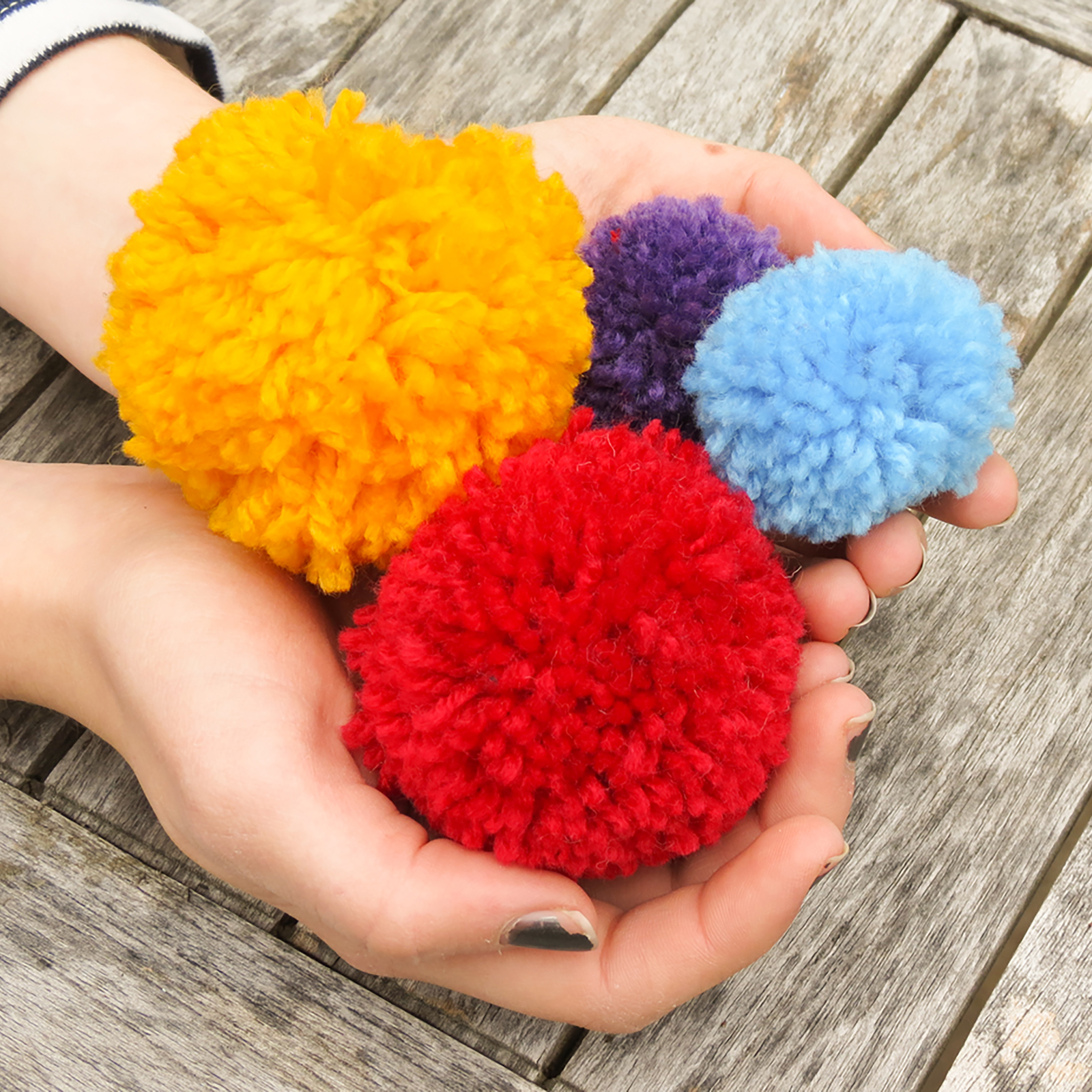 Good news! Now you can make as many pompoms as you can want in the twinkle of an eye with the help of a nifty little gadget –  a pompom maker!
Simply wrap the wool round the open halves, close, snip and tie – and there you go – your fluffy ball of fun is finished.  If you want to see how to do it in more detail we've added the instructions from the Buttonbag Pompom Making Kit to the end of this post. There are literally loads of things you can do with a pompom or two. Some of our favourites include stringing them on embroidery thread (needle and 2 skeins included in the kit) and making bunting, necklaces, bag decorations  –  and of course attaching them to the top of your favourite hat! The Buttonbag PomPom Making Kit has 7 balls of yarn – and three different-sized makers. Enough to make up to 50 pompoms depending on size. And of course you can use up whatever scraps of leftover yarn you can glean from old knitting projects.