6th April 2021
How to make a Button Picture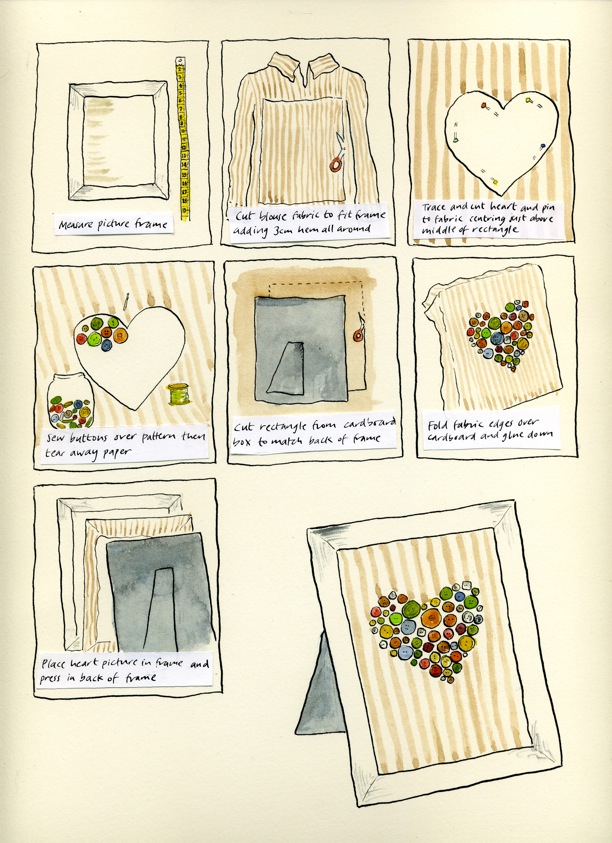 Buttons look great sewn together in a picture. You can mix up the colours, shapes and sizes or stick to one colour alone. You won't need as many buttons as you think –  about 60 or 70. Rummage through your local charity shop  – and get into the habit of cutting buttons off any clothes deemed unfit for charity and headed for the recycler.
Draw a faint outline on a piece of fabric – old shirt fabric is ideal – and then sew all the buttons inside the line. Choose simple shapes like hearts, butterflies or a bird shape for example.  Embroider a name or a message below for  a special occasion – they make great wedding gifts and new baby presents too. When you are happy with your picture frame it in an old frame (also readily available in most charity shops, which should be open soon!)
This is just one of loads of upcycling projects in our book ReCraft available here.