1st November 2020
Lockdown crafts-Knit a Hot Water Bottle cover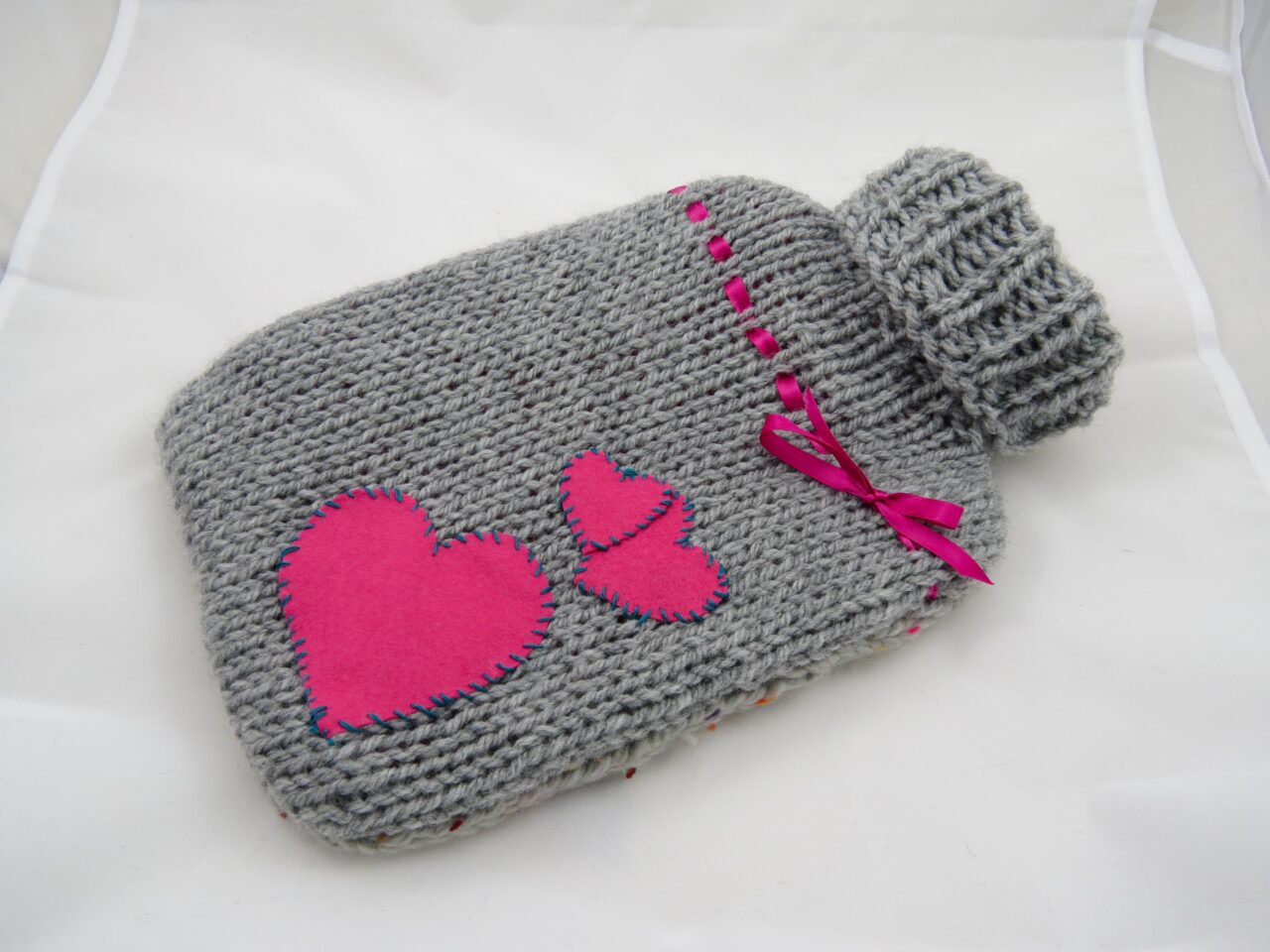 Keep warm and cosy on the long locked down winter nights by knitting your own simple hot water bottle cover by downloading our free easy pattern.
Using just knit stitch and purl stitch, plus simple increasing and decreasing techniques – all explained in the instructions – you can make this even if you are a beginner knitter. We used size 7 needles and some chunky yarn we had left over from another project. You will need about 150g of yarn in total, more if you want to make matching pompoms as well. You could even make it stripy if you have different colours of leftover yarn. Download our free instructions now to see how easy it is to make.  Hot water bottle instructions and pattern
The finished cover fits a standard 19 x 27 cm hot water bottle.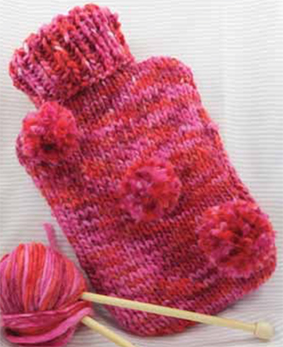 You can decorate by sewing on some pompoms – check out the lovely Buttonbag pompom making kit
but you could also decorate it with embroidery or sewing on patches or ribbons.