30th October 2020
How to make an Upcycled Christmas Wreath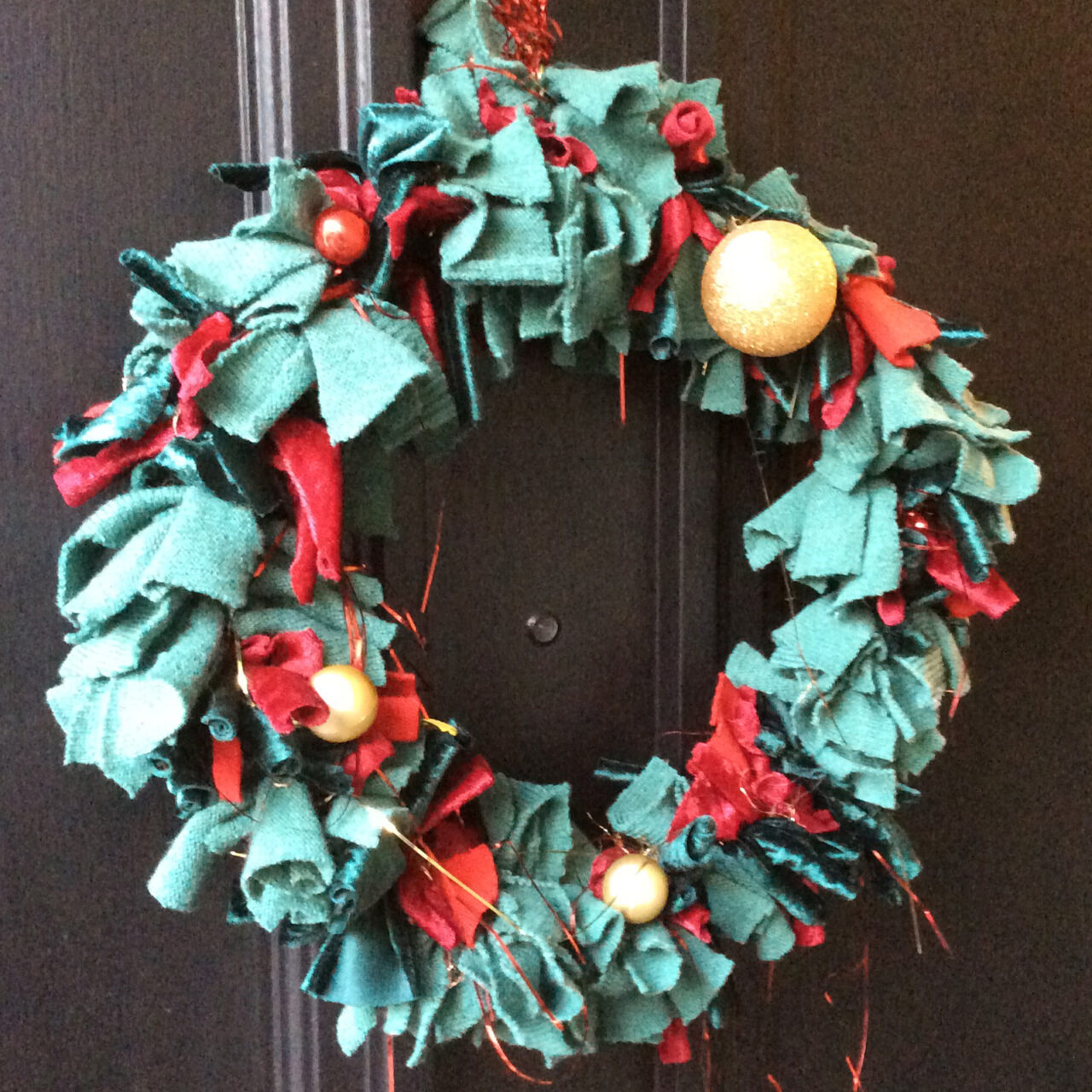 Now that we're all locked down again, it's a good time to start getting ready for a home-made crafty Christmas… this easy recycled Christmas wreath is a good place to start.
This year, more than ever, the Christmas wreath seems to be offer a cheery greeting to everyone who walks by. We wish you a merry Christmas and  a completely NEW year. You can make this wreath right now, today, with just a few things in the house. It's perfect for people who are staying indoors –  for whatever reason, too.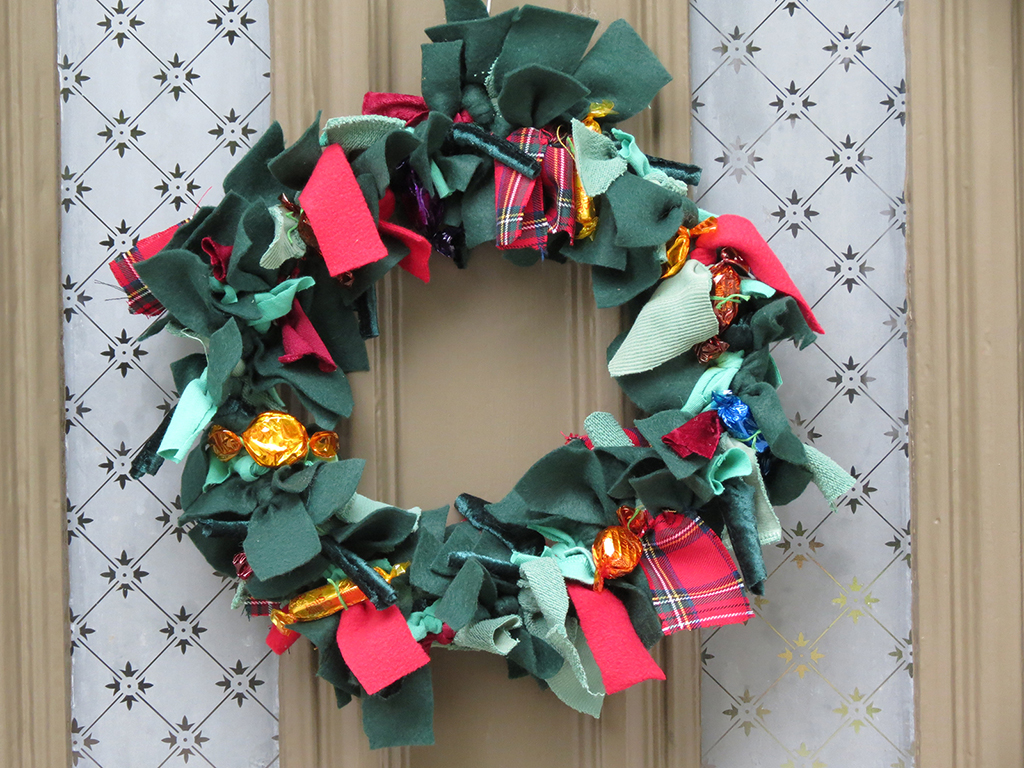 This easy to make Christmas wreath is made from old jumpers, tee shirts or sweatshirts, and a wire coat hanger. It can then be decorated with pompoms, bells, buttons, shiny-wrapped sweets, or just left plain.
After lots of experimenting, we have found that old acrylic jumpers work best. You can easily cut them by hand –  no need to measure – and they don't fray too much.  If you don't have any suitable jumpers in the back of your wardrobe, it's another  good reason to visit your local charity shop.
HOW TO MAKE A CHRISTMAS WREATH