12th December 2018
Homemade Christmas Wreath – how to make an upcycled Christmas wreath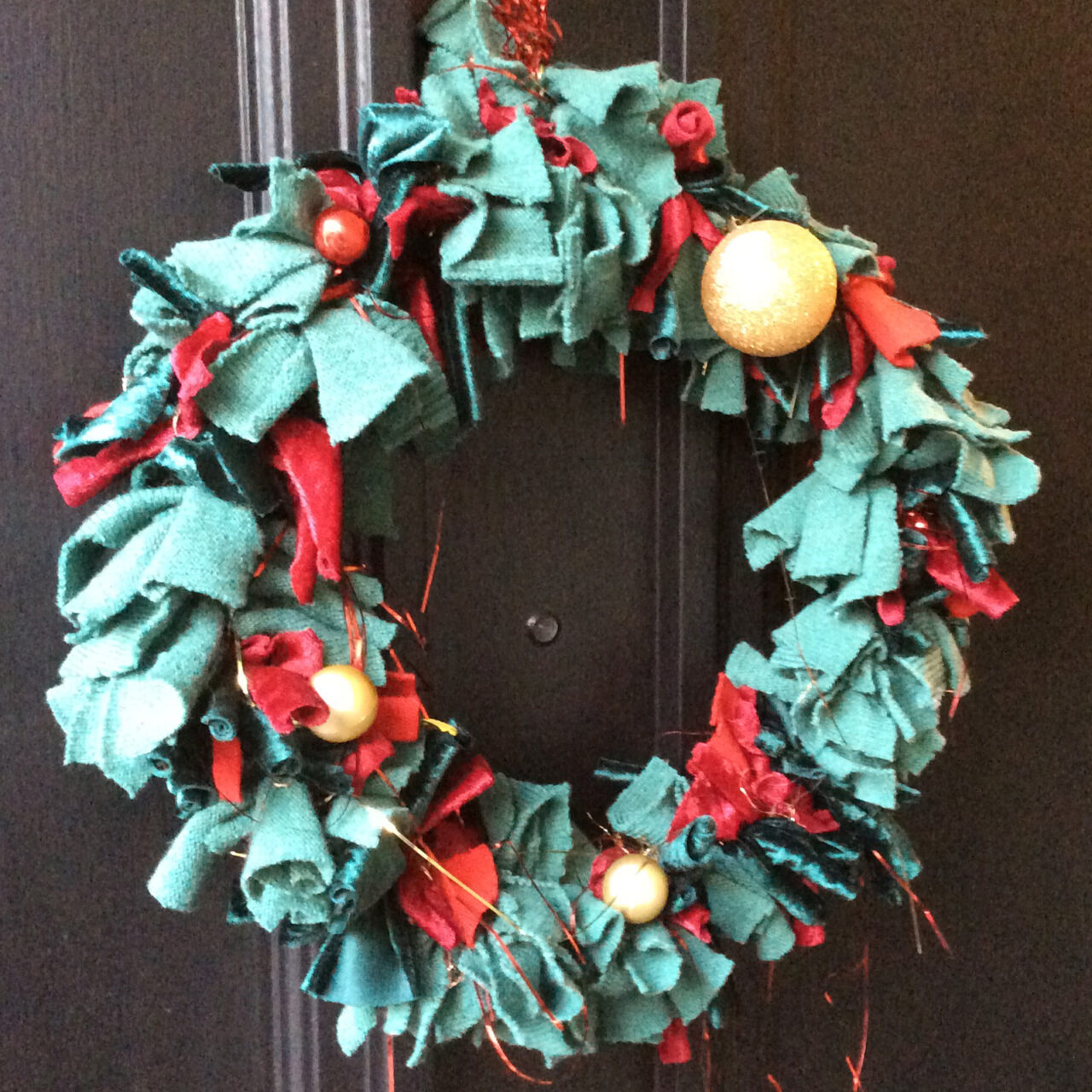 A home-made Christmas wreath is a lovely thing to make at this time of the year
–  either for your own front door or to give as a gift.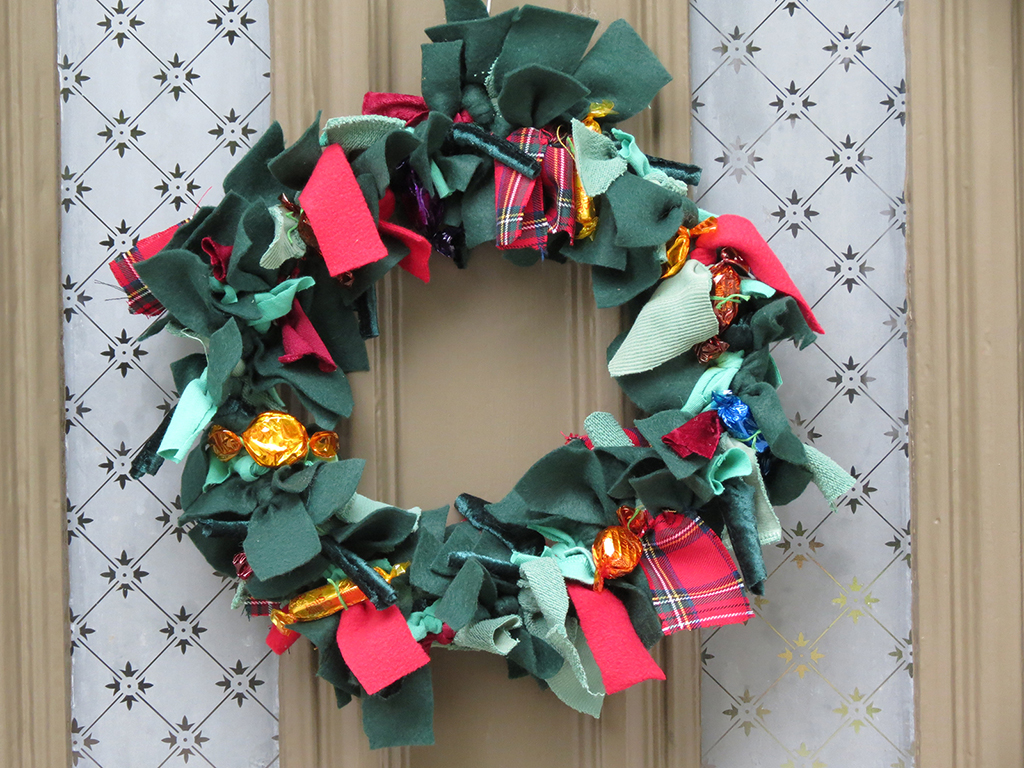 OUR UPCYCLED CHRISTMAS WREATH IS RECRAFTED FROM OLD JUMPERS, TEE-SHIRTS, SWEATSHIRTS AND A COAT HANGER. WE LIKE THEM DECORATED WITH POMPOMS, BELLS, BUTTONS AND SHINY-WRAPPED SWEETS BUT YOU COULD ALSO LEAVE THEM PLAIN.
After lots of experimenting, we have found that old acrylic jumpers work best. You can easily cut them by hand –  no need to measure – and they don't fray too much.  If you don't have any suitable jumpers in the back of your wardrobe, it's another  good reason to visit your local charity shop.
HOW TO MAKE A CHRISTMAS WREATH