19th January 2018
Easy Hand-knitted Scarf (with pom poms) free knitting pattern
Is this the easiest Scarf to knit ever?  We've put the pattern and instructions at the end of this post –  but to tell the truth –  it's  such a simple knit, it should be classed as a knitting idea rather than a full pattern.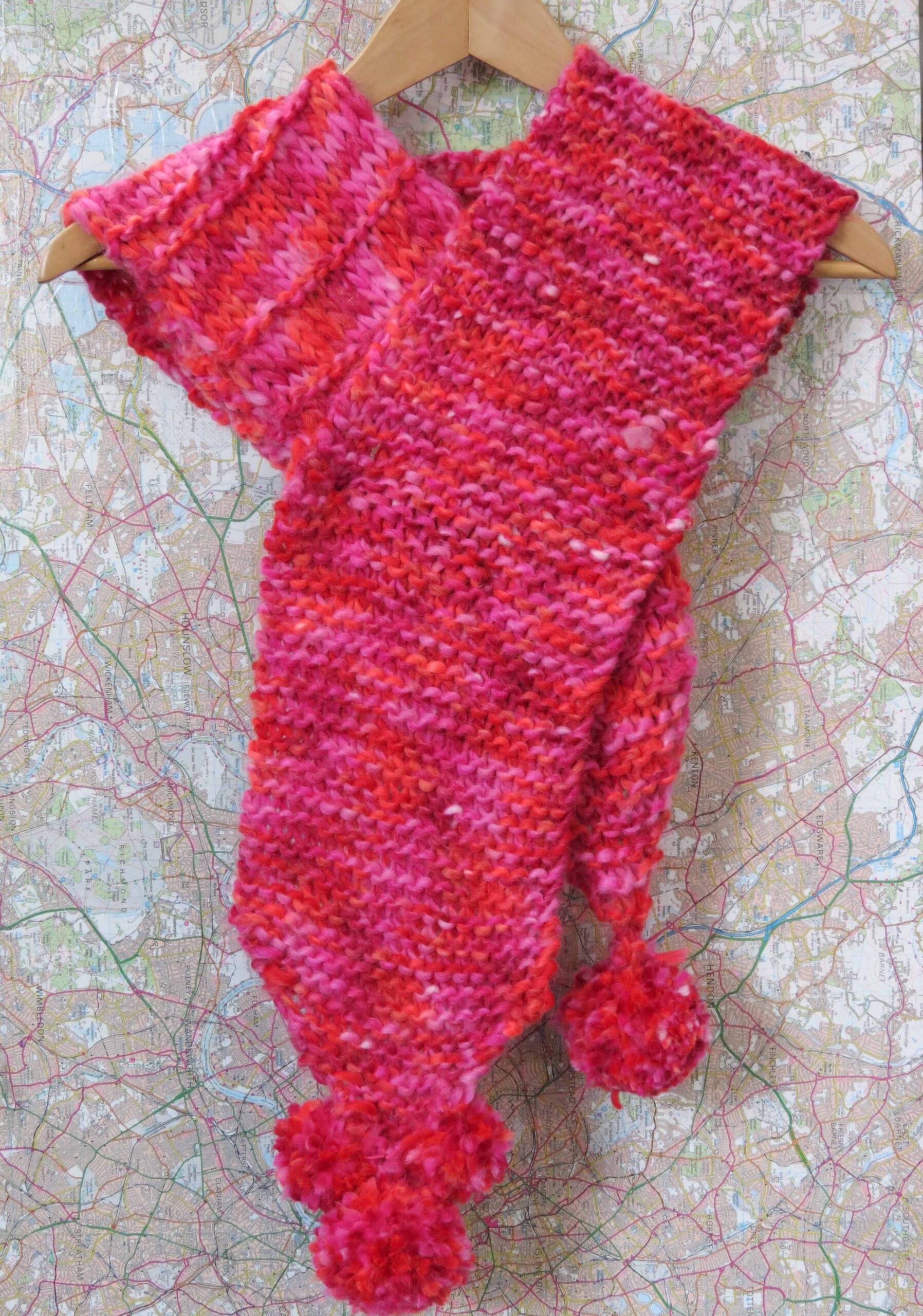 Use any kind of chunky wool –  we particularly like  Sirdar Kiko –  which is a multi-coloured wool?acrylic mix and a size 7/8 or 9 needle. Start and finish with a point –  and add pom poms to taste! The scarf is knitted in garter stitch which not only means it is super simple – it  will lie flat and not curl up at the edges.
Pattern
The scarf is knitted entirely in garter stitch. However to add texture you can add in rows of stocking stitch.
Cast on 4 stitches
Row 1
Shape the triangle by adding extra stitches every other row. My preferred way is to knit  into the front and the back of the first and last stitch of the row (6 stitches)
Row 2: knit
Row 3-16:   repeat rows 1 and 2 (20 stitches)
Continue like this until scarf measures 1m 40 cm (more or less)
Decrease to a point by knitting together the first and last stitch of every other row.
When you have 4 stitches left cast off.
Sew on pom poms, tassels, bells, whistles….
Download the how to cast on and cast off instructions here
Download the instructions here
If you like the look of the pom pom scarf, you could think about our Foxy Scarf Kit  –  it's a similar idea and not much more complicated.