17th November 2016
Easy Make Your own ADVENT CALENDAR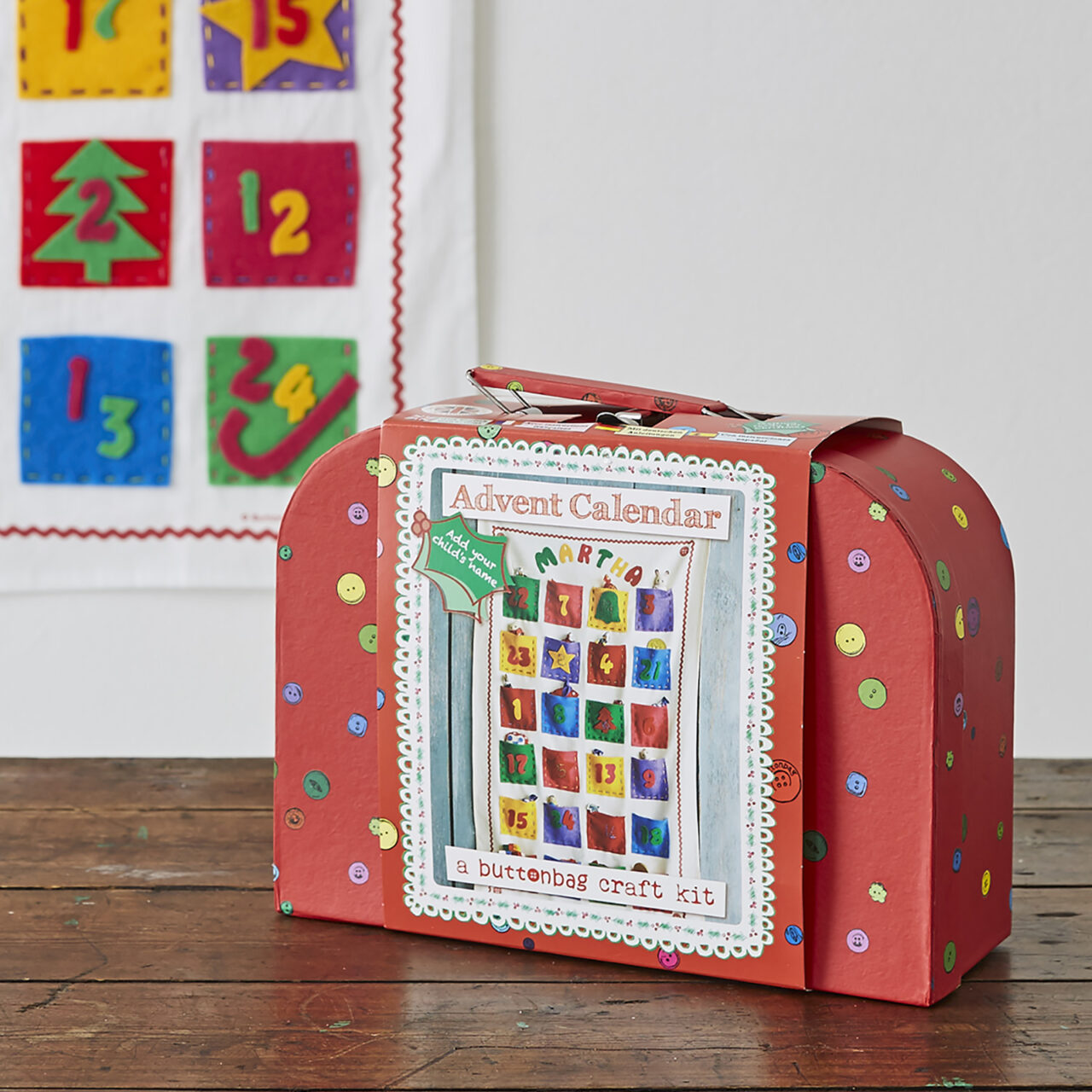 The countdown to Christmas is one of the best bits about the whole festive season, and one of our favourite ways to do it is with a home made Advent Calendar. Buttonbag's  beginner-friendly Advent Calendar Kit is the perfect way to make your own Advent Calendar.
Packed in a beautiful red suitcase with all the materials you need to get started straight away, start now and you'll be finished in time for 1 December. Simply sew the 24 pre-cut felt pockets onto the cotton panel (don't worry –  it's already hemmed) with running stitch. We've included several colours of embroidery thread so you can make the stitches quite large and decorative. Personalise the pockets with decorations and numbers cut from sticky-back felt (4 colours included)  and add the name at the top. Fill with small sweets, toys, jokes –  we like to break up a small lego kit putting a few pieces in each one and the instructions in pocket 24. Don't forget to send us a picture of your finished calendar!
And if you'd like to read a review from one of the best bloggers around see below…….
Welcome to #mamasmondays…The Wizard of Oz Itty Bittys, Buttonbag Advent Calendar & City Kids Magazine