26th March 2012
Oxfam thrifty kits
ReCraft – Buttonbag's brand new range of ReCrafting Kits for Oxfam
We are really excited about the new range of  ReCrafting Kits  we have developed exclusively for Oxfam. All the kits allow you to turn your second-hand finds-  hopefully bought from Oxfam –  into beautiful things for your friends, family home.
There are three kits available; Beautiful Bunting,  Button Picture and Vintage Patch Denim.
Button Picture has enough buttons to create (suprise, surpise) a lovely button picture. Add a name or a date and you've got the perfect hand-made present for your just-married friends, or newely-arrived bundle of joy.  You will need: cotton fabric – the back of a shirt or a blouse is perfect –  and a picture frame
Vintage Patch Denim has all the templates, felt, embroidery thread and needles you need to create five funky tattoo inspired patches. Great for breathing new life into old jeans & jackets . You will need: denim clothes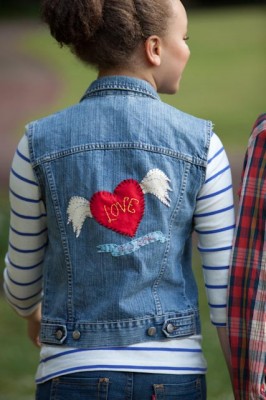 Beautiful Bunting shows you how to turn men's cotton shirts into six metres of billowing bunting –  perfect for weddings, garden  picnics and street parties. You will need: shirts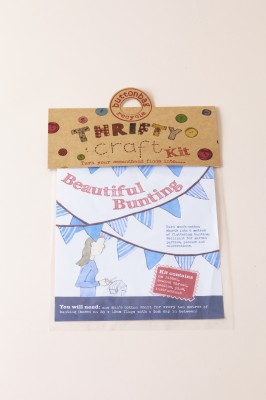 Each kit costs £4.99 and the vast majority of that goes to Oxfam.  You should be able to find them in your local Oxfam store or from their website.
https://www.oxfam.org.uk/shop/ethical-collection-craft-and-design