16th April 2011
Knitted Pets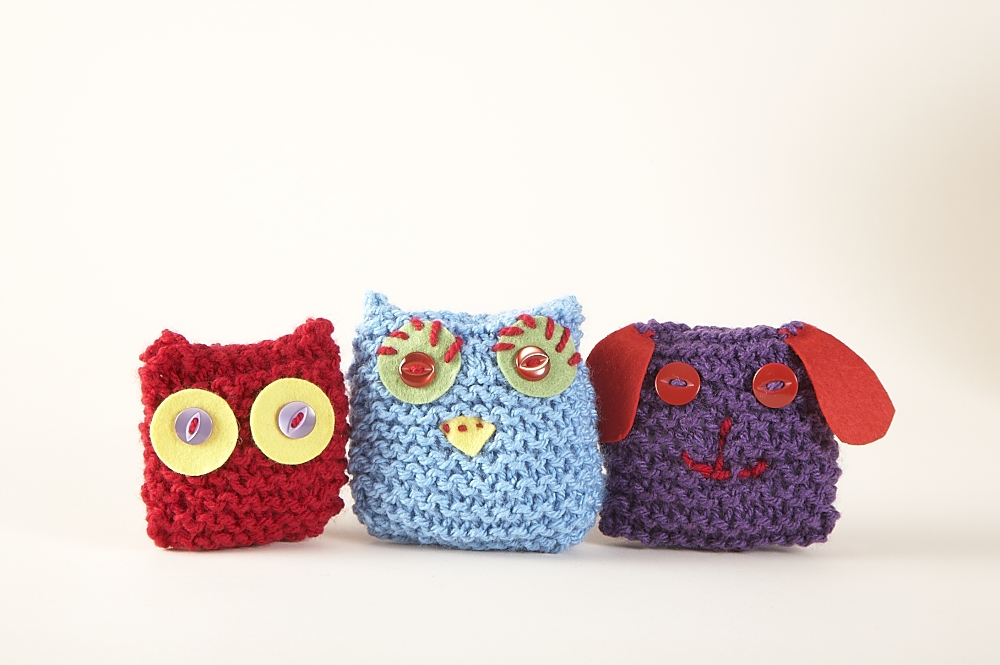 This is a fantastic first knitting project for children or beginners. It is ideal for teachinig children how to knit as you only need to cast on a few stitches and knit a few rows. You don't need much yarn and you can use whatever you can find – we used patons double knit.
You can knit them on any size needle – we used a size 5. And, best of all, any holes or mistakes can either be covered up with a button for an eye or a piece of felt for a nose – or just presented as part of the unique charm of your pet!
These patterns and other simple knitting projects are all featured in Buttonbag's Little Book of Knitting which is part of the Buttonbag Learn to Knit Kit.
You will need some yarn
A pair of knitting needles – size 4mm or bigger
A few buttons or scraps of felt for eyes, noses and ears