14th September 2010
Knitting for Children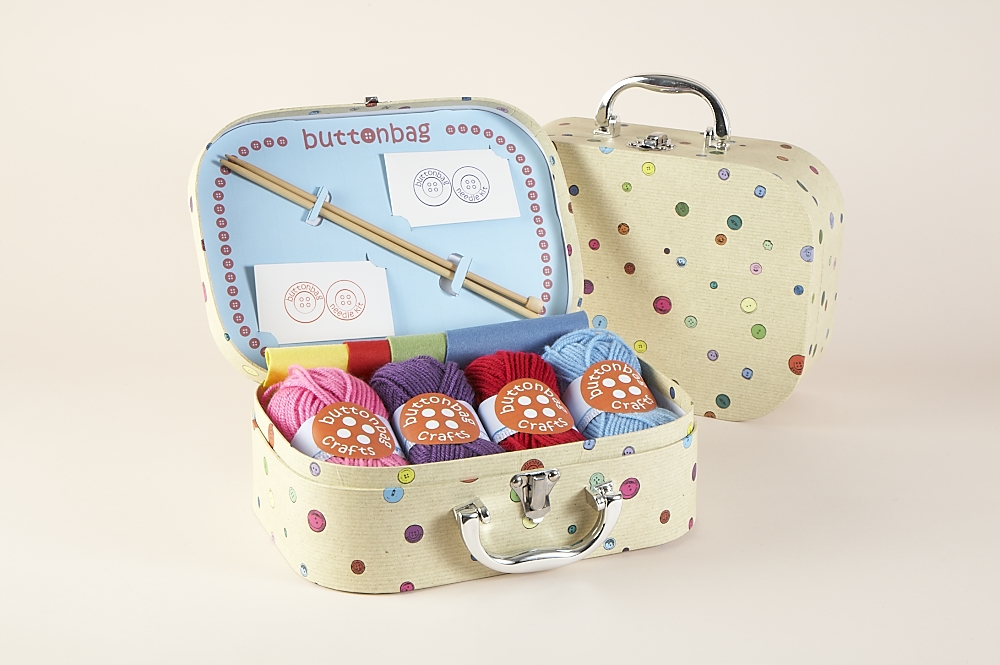 We are really pleased to launch the new version of the knitting kit. It now has six balls of brightly coloured  double knit yarn, bamboo knitting needles, scissors, tape measure, four colours of felt, a sewing kit including buttons, sewing thread and plastic and metal sewing needles. It also has a full colour instruction booklet, the little Book of Knitting, that teaches children how to knit and how to make a series of simple projects.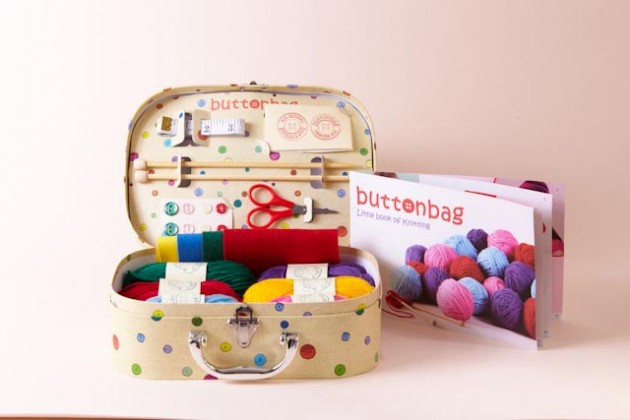 After  teaching lots of children to knit we realised two important things; most children find learning the basic knitting techniques fairly challenging, and secondly, when they have grasped them they want to make something simple and quick to finish.
Therefore we based all the patterns in the Little Book of Knitting – which goes in the kit- on a simple square or rectangle.
The simplest projects – the tiny purse and the knitted pets – can be completed in a couple of hours – even by a beginner.
We also tested  dozens of different yarns including cottons and pure wools. But, in the end we decided that good old double-knit is actually the easiest yarn for children to work with. It's soft, can be knitted on fairly large needles and  can be washed in a machine if necessary. We chose bright colours that will appeal to children without being  too girly.
We made sure that everything you need to complete all the projects above is in the kit, including buttons, felt and needle and thread.